People, Place and Sport book is a celebration of local communities and sport in the West Midlands.

Representation is a key theme throughout Dhaliwal-Boora's work, and in People, Place and Sport she continues to explore the role of gender and ethnicity through a series of portraits and recorded conversations.
Dhaliwal-Boora also shines a light on the sporting hubs tucked away in our landscape, away from the large stadia, where grassroots sport takes place on a weekly basis.
Emma Chetcuti, Director of Multistory, said: "Jaskirt's photographic stories are relevant and relatable and have been made to acknowledge and celebrate the everyday sporting communities across Sandwell and Birmingham."
Details on book:
- B5 nook
- 84 pages
- Printed on uncoated paper
- Perfect bound
- Designed by Jaskirt Dhaliwal-Boora and Chris Neophytou (Out of Place Books)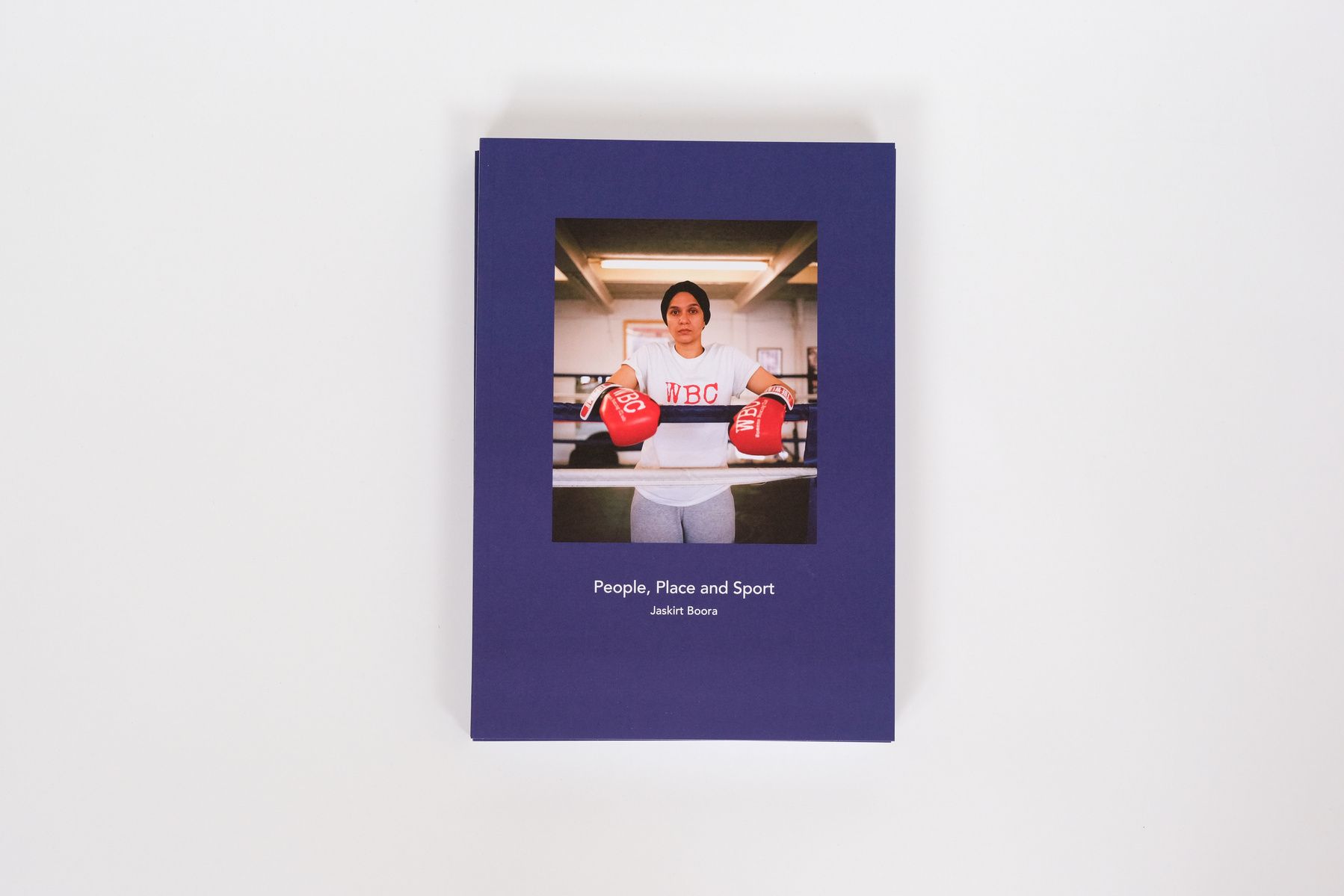 From March to May 2021 Jaskirt Dhaliwal-Boora ran a series of photography workshops with women from the Birmingham Crisis Centre refuge.
"Aurat ki Himmat is a collation of the ideas, thoughts and feelings The Super 7 explored. A combination of their refuge life, day to day happenings and ways of seeing the world. The workshops were intended to build skills and ideas, but they became more than that. We laughed, we cried, talked about our families and life. We shared truths that some, including myself, hadn't previously opened up about. And it felt comfortable and safe to do so." - Jaskirt Boora
All photographs featured in the zine were taken by The Super 7 using disposable cameras. The Super 7 silhouette portraits were taken by Jaskirt Dhaliwal-Boora
"Growing up in a corner shop newsagent, a daughter of Panjabi immigrants, I had always known my neighbours. I'd lived in Sutton Coldfield for 6 years and hadn't built that same sense of community until lockdown.

I made new friends and acquaintances with people on my street during our daily walks and through a socially distanced VE Street party.
When I got this commission with GRAIN I wanted to extend the feeling of good will and togetherness I had experienced to people who may not have been as fortunate. Through a network of family, friends, colleagues and organisations I began engaging with people across Birmingham about their life in lockdown. Each person chose a location that encapsulated their experience and together we recorded a dialogue of how the pandemic had affected them to produce the following narrative of their lockdown story." Jaskirt Boora
This project was made possible thanks to a GRAIN Projects commission, part of the national programme 'Covid -19 Responses', supported by Birmingham City Council, ACE and National Lottery Players. Book design and production support from Mark Murphy | Surely. Printed by Ripe Digital.
Cherry blossom trees and birdsong is a personal reflection and documentation of family life during 2020. The book is currently unavailable to buy.